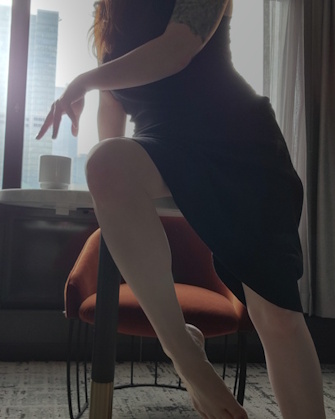 Rates
Although this shouldn't need to be said - you are compensating me for my time, which means that I am under no obligation to make myself physically available to you. Any assumptions to that end will not be appreciated and will result in the termination of our time together.
Choose your adventure…
Bespoke Moments
Due to my active metabolism, any encounter lasting 3 or more hours will necessitate a hiatus in order to have a proper meal of some sort.
Public Encounters
Want to catch a movie, go out hiking or make plans to take over the world? My social rates are $80/hr with a two-hour minimum.
Private Escapades
Don't feel like facing the world today? Me neither. Let's stay inside and commune for a while
My co-authorial rates are below:
| | | |
| --- | --- | --- |
| Haiku | 1 hr | 500 |
| Cinquain | 90 min | 650 |
| Ghazal | 2 hr | 750 |
| Villanelle | 3 hr | 900 |
Interested in a longer work? 200 per additional stanza
Please add 150 to schedule a tour of my private study
Lingering Longer
Dinner & Movie
Simple, easy, exquisite. Let's grab dinner, go to a show, and spend an hour re-hashing the high points afterwards.
700 / up to 6 hrs
Let's Go Explore
Time for a day of adventure! Let's start with lunch, spend half the day doing something social, then make plans for dinner and a couple hours of quiet conversation.
1300 / up to 12 hrs
Dinner to Daylight
I adore sleepovers! Let's meet up in the evening to share dinner and hang out until breakfast the next day...customized Netflix recommendations gleefully included.
2100 / up to 16 hrs
Day-long Dalliance
Sometimes only a mini-vacation will do - let's indulge our whims and spend the entire day together, making sure to leave time for sightseeing and beauty sleep.
2900 / up to 24 hrs
Something More
Does the time we spend together just seem to go by far too quickly? I'm open to breaking from the constraints of my modus operandi in favour of something more...custom-designed, for the right person.
If you're interested in exploring a less structured way of doing things and you'd like perks such as having first priority on my schedule as well as a private texting line (and selfies, if you're good) then please reach out regarding starting an arrangement between us.
This is not available for everyone, and will be evaluated on a case-by-case basis.
Add a Friend
Interested in appreciating one of my loquacious and wonderfully well-read acquaintances? Please drop me an email post-screening and we can discuss my diverse social circle.
Happy Birthday to You!
I'll stay for an extra 30 mins anytime during your birthday month
Good Deeds Needed
Choose to donate $100+ to any of the following charities and I'll hang out an extra 30 min, provided proof of donation ahead of time.